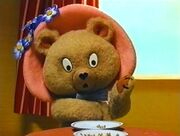 Tessie Bear
is a kind-hearted and friendly teddy bear who is
Noddy's
best friend and the deuteragonist from
Noddy's Toyland Adventures
. She was voiced by
Susan Sheridan
 in Noddy's Toyland Adventures, Kathryn Beaumont in the 1970's version and is currently voiced by Caitlin Hale.
Tessie has a dog named Bumpy Dog.
Tessie may or may not have a crush on Noddy- but she was seen holding his hand at the end of Noddy is Far Too Busy
Her first appearance in the 90's version was in Noddy and the Naughty Tail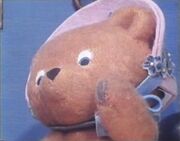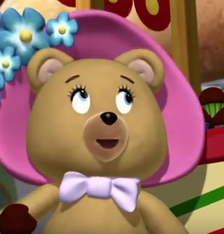 Ad blocker interference detected!
Wikia is a free-to-use site that makes money from advertising. We have a modified experience for viewers using ad blockers

Wikia is not accessible if you've made further modifications. Remove the custom ad blocker rule(s) and the page will load as expected.