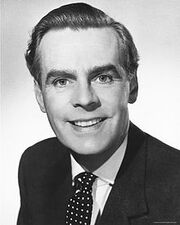 Ian Gillett Carmichael (18th June 1920 - 5th February 2010) was an actor who voiced Rat in the Wind in the Willows film in 1983 , and later narrated the TV Series.
He died in 2010 from natural causes in Esk Valley, North Yorkshire, England at the age of 89.
Ad blocker interference detected!
Wikia is a free-to-use site that makes money from advertising. We have a modified experience for viewers using ad blockers

Wikia is not accessible if you've made further modifications. Remove the custom ad blocker rule(s) and the page will load as expected.