Bert is a Monkey who has no control of his tail. His tail gets him into all sorts of trouble as it steals thigs without Bert noticing. Once his tail stole his grandma's magic rubber and he got himself and Noddy into all sorts of chaos. He wears a big yellow sombrero on his head, a blue jacket and red shorts.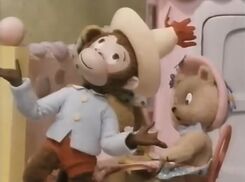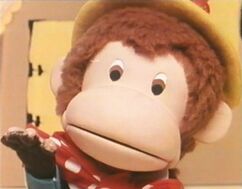 Section heading
Edit
In Noddy's Toyland Adventures he is voiced by Jimmy Hibbert.
In the 1970's version, he is voiced by Richard Briers.
Section heading
Edit
Write the second section of your page here.